Inflammation in the body can show up in so many different ways, and for many different reasons. Let's face it, we are all mildly inflamed, unless we eat an immaculate diet. Anyone who drinks coffee, alcohol, or juice/soda high in sugar, or eats high-sugar fruit, gluten, grains, anything fried, poor quality dairy, or meats in excess will probably have some form of inflammation in their body because all those foods are inflammatory. The more the food is processed, the harder it is on your body. This is not to say you should remove all those things from your diet, because that would be really hard to do, especially if you haven't already been working to clean up your diet. What I am saying is all our bodies can use a little help, and there are certain foods and ingredients you can incorporate which are know for their anti-inflammatory properties.
Some of the best inflammation-fighting foods are fish, nuts, and seeds which can be high in essential fatty acids; antioxidant foods like green tea and berries; and dark green leafy vegetables which are packed with vitamins and minerals. This recipe has chia seeds (which are very high in omega-3s) and matcha green tea which is loaded with antioxidants. Top this bowl with some organic berries and you have a low-sugar, high antioxidant, inflammation fighting super food breakfast to start your day. Then pair it with some home roasted coffee because we all have our vices, and life is about balance:)
You can make this the night before, or in the morning if you have about 30 minutes to spare. Then you can top it with some yogurt, berries (as mentioned before), more nuts, seeds or granola, or whatever else you desire. Try making this Raspberry Brekkie Bowl with Chia Pudding and use this recipe as a side!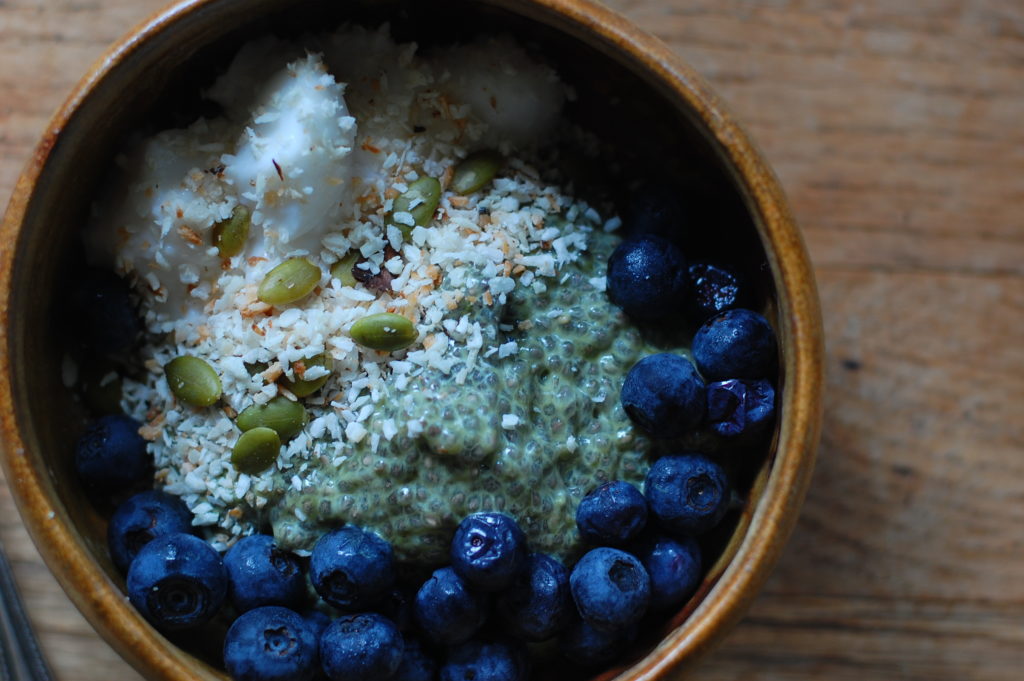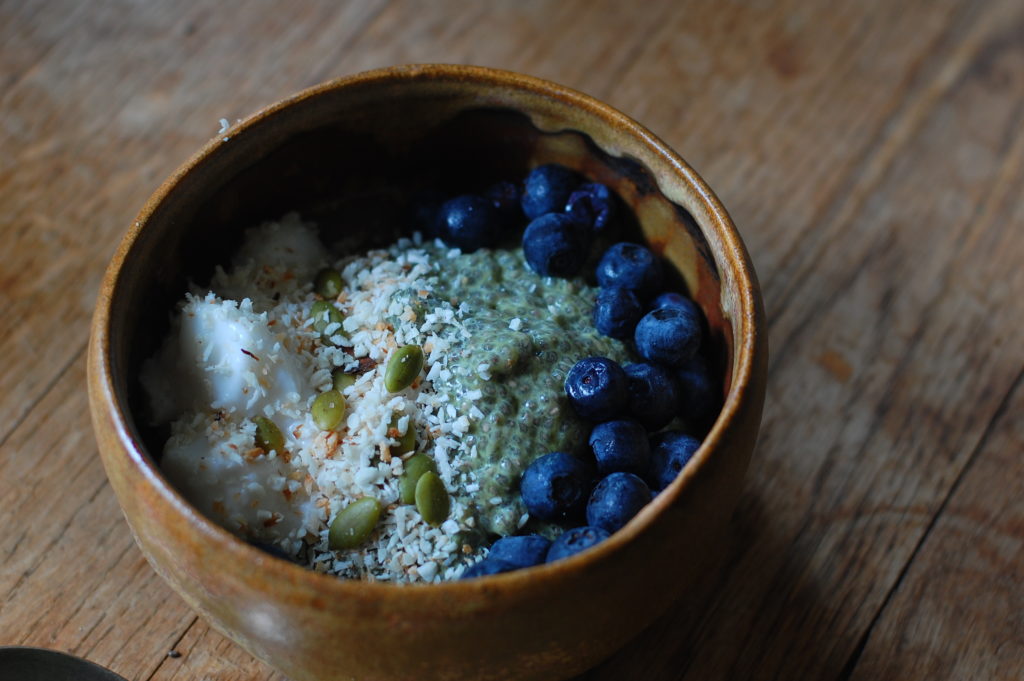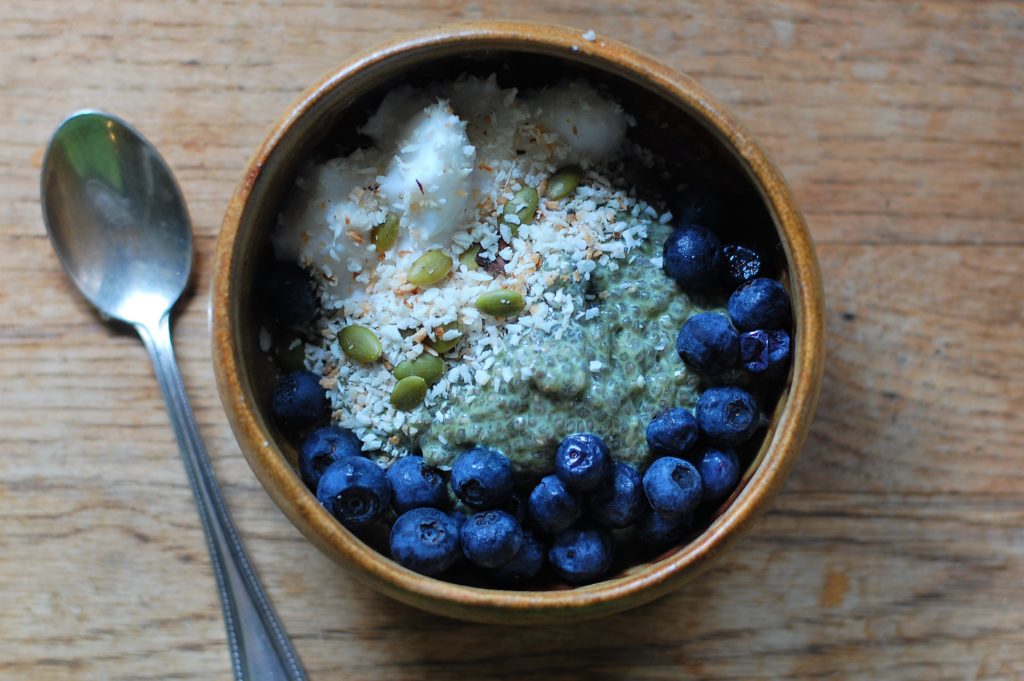 You Will Need

1 cup non-dairy, unsweetened milk
3 T chia seeds
1/2 tsp matcha green tea powder
1/4 tsp vanilla extract
a dash of spice of choice (cinnamon, ginger, cardamom are all great options)
toppings such as: berries, nuts, seeds, coconut flakes, etc.
What to Do

I. Mix together all the ingredients in a bowl very well.
II. Allow to sit for about 20 minutes or over night.
III. Stir vigorously and serve with your favorite toppings.
Makes 2-3 servings