Sometimes Sunday's call for regrouping, recharging, and renewing your body with a veggie-packed smoothie. And this smoothie was just perfect. Not too sweet, as all smoothies to me are these days, and not too thick or thin. I combined lots of spinach with other veggies I had lying around with some nutrient dense fruit and rich proteins for a delectable blend of goodness.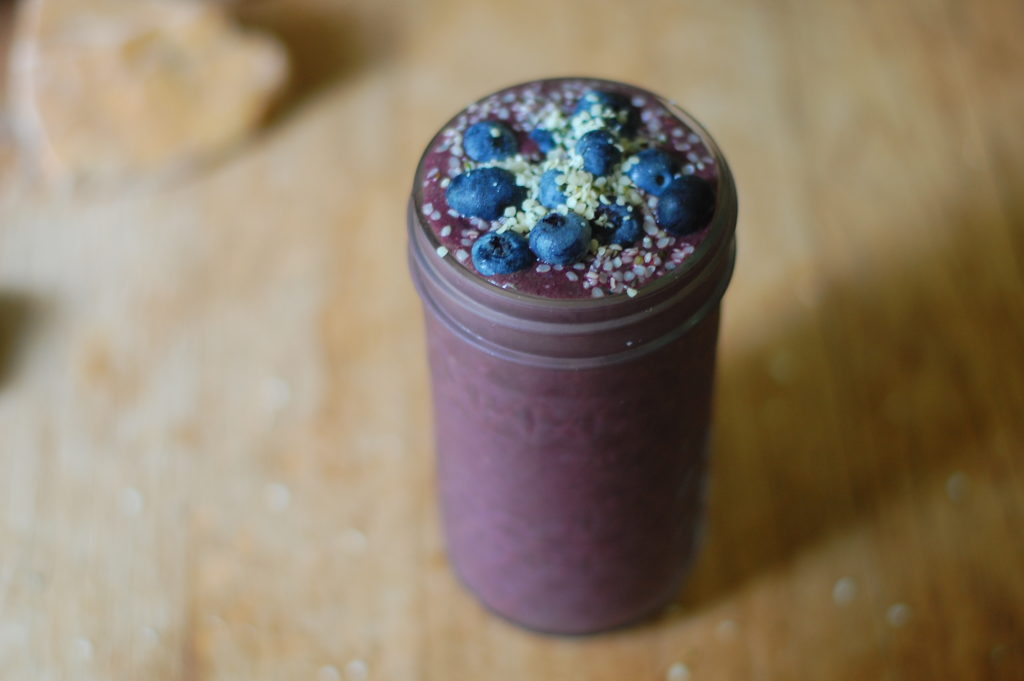 You Will Need
1 cup packed fresh spinach
1/4 cup frozen wild blueberries
1/4 of a frozen banana
1 small beet, peeled and chopped
1/4 of a cucumber (with skin)
1/2 lemon, juiced
1/4 c. spring water (or more if needed)
1 heaping T hemp hearts
1 spoon full almond butter, or other nut butters
1 small scoop green powder, optional
couple shakes of cinnamon
What to Do
1. Add all ingredients into a blender and blend until smooth, mixing in between blends and adding more water in between if needed.
2. Enjoy topped with some fresh blueberries and hemp hearts if desired.
Makes 1 smoothie